Because it is definitely possible for social media to be a productive, informative experience, Austaxpolicy now has a Facebook page.
https://www.facebook.com/Austaxpolicy/
Give us a like for a selection of our latest pieces, and to learn about the TTPI events taking place in Canberra and the Crawford School —all within your News Feed.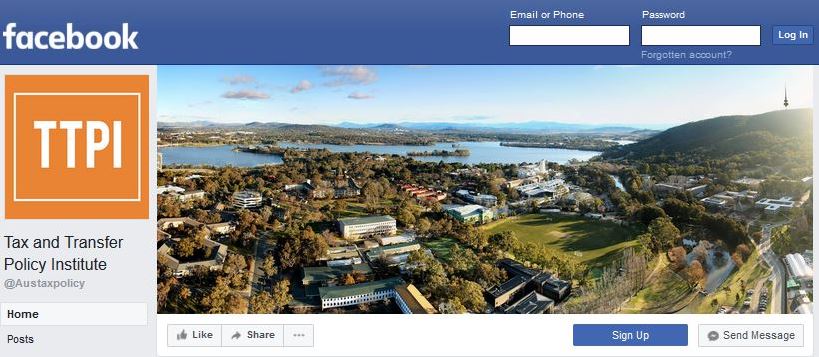 You can always find our social media channels at the top corner of this blog, and share articles and news to your platforms through the icons at the end of each post (see below).